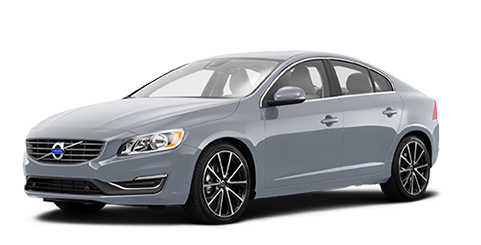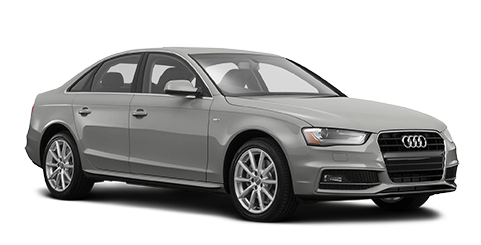 2016
Volvo
S60
| | |
| --- | --- |
| Base Engine: | 2.0 L Inline 4 |
| Fuel Economy: | 26/38 mpg* |
| Horsepower: | 240 hp @ 5600 rpm |
| Fuel Type: | Regular unleaded |
| Transmission: | 8-speed shiftable automatic |
2016
Audi
A4
| | |
| --- | --- |
| Base Engine: | 2.0 L Inline 4 |
| Fuel Economy: | 22/31 mpg* |
| Horsepower: | 220 hp @ 4450 rpm |
| Fuel Type: | Premium unleaded |
| Transmission: | CVT |
2016 Volvo S60 vs Audi A4
Serving
Tallahassee

,

Valdosta

,

Thomasville

,

Quincy

,

Bainbridge

The difference between the design approaches of different luxury automakers is most evident in their entry level models. High-end full size sedans or SUVs have the size, engineering and the price point to do almost everything very well, while an entry level luxury sedan has to compete not only on merits but also on the price as well. One such stark difference is between Audi's A4 and Volvo's S60 sedans. Both are the lower tier sedan models in their respective line up, and both prioritize different things in their design. We've decided to compare the 2016 Audi A4 and the 2016 Volvo S60 to see just how these designs compare.
Performance
The 2016 Audi A4 comes with only one engine: a 2.0-liter four cylinder turbo that generates 220 horsepower, but it has three available transmissions: a six-speed manual, a continuously variable transmission and an eight speed conventional automatic. However, of the three the eight speed is the best-performing, making the other two just extra options. The 2016 Volvo S60, on the other hand, offers four engine options. The smallest is an entry-level 2.0-liter T5 four cylinder engine, and it generates 240 horsepower, slightly overpowering the A4. The largest engine on the S60 is a 3.0-liter turbocharged six cylinder with an output of 325 horsepower. Volvo's engines are linked to either a six speed or an eight speed automatic transmission.
Safety
Safety has always been a hallmark of Volvo vehicles, and the S60 easily plays to the type. The A4, however, still manages to be a strong competitor. Both cars earn five out of five stars across the board on the National Highway Traffic Safety Administration crash tests. However, when it comes to Insurance Institute for Highway Safety testing, stark differences emerge between the two cars. Firstly, the Volvo S60's front crash prevention score is 'Superior', outranking the Audi A4's 'Advanced'. More importantly, the 2016 A4 earned the worst possible score – 'Poor' – on its small overlap front collision test. The 2016 S60 scores 'Good' on every test and earns not just a Top Safety Pick award, but the coveted Top Safety Pick Plus award as well.
Fuel Economy
Over the last two decades, fuel economy has become an increasingly more important measure of a car's craftsmanship as automakers compete to make more and more efficient vehicles. While the largest of the engines offered on the S60 has the lower fuel economy, it still manages an impressive 19 miles per gallon city, 28 mpg highway and 23 mpg combined*. The A4 does slightly better with 24 mpg in the city, 31 mpg on the highway and 27 mpg combined*. However, the similarly sized four cylinder on the Volvo does much better: 25 mpg city, 37 mpg highway and 29 mpg combined*.
---
Either the 2016 Audi A4 or the 2016 Volvo S60 would make an excellent entry level luxury sedan. Both cars offer great performance, a strong safety record and excellent gas mileage – all important traits in a luxury sedan. However, the Volvo manages to post a stronger showing across all three categories. It offers more powerful engines, it is much safer and wins more safety awards and it is much more frugal on gas. If you are in the market for an entry level luxury sedan, you can't go wrong with a Volvo S60 so come visit us at our Volvo dealership, Capital Volvo, and try one out. We're sure you'll love it.
* EPA estimated MPG may vary by transmission, trim and individual driving behavior.