Oil & Filter Change

Brake Repair, Fluid Flush & Service

Battery Replacement

4-Wheel Alignment

Tire Replacement

Cabin & Engine Filter

A/C Service & Repair

Coolant Flush

Check Engine Light

Pickup & Delivery Service

Maintenance Schedule

Transmission Service
Your One-Stop Destination for Volvo Car Care
Your car deserves only the best care from highly-trained and skilled mechanics using customized tools and parts for your car's maintenance and repairs, all in one convenient location. Get premium Volvo Service in Tallahassee, FL, by visiting our Service Center for Volvo repairs and Volvo maintenance today!
Service
You depend on your car to take you to your destination with speed and efficiency. Entrusting your vehicle to a mechanic or a service facility you don't trust compromises not only your car's performance but also your safety.
At The Capital Volvo Cars Service Center, you can have the peace of mind you deserve knowing expert, highly-trained, and Volvo-certified mechanics will do the upkeep of your vehicle using cutting-edge equipment approved by Volvo. We will diagnose, maintain, and repair your car to ensure optimum performance, keeping you comfortable and safe every time you travel.
The Capital Volvo Cars Service Center is here for you, offering customized and premium car maintenance and repairs services our loyal customers in Tallahassee, FL, have trusted for years.
Parts
Not all service centers or individual mechanics install manufacturer-recommended quality parts on vehicles. Often, genuine parts get replaced by substandard ones that damage vehicles and compromise the safety of drivers and passengers.
Capital Volvo Cars only use premium parts to keep your car running in its best condition, resulting in your ultimate comfort, convenience, and safety on the road. When your vehicle performs well, traveling becomes easy and enjoyable, offering an exhilarating driving experience you would look forward to every day.
Choosing the Capital Volvo Cars Service Center as your destination for maintenance and repairs is a worthy decision and investment. We guarantee only genuine quality parts will be installed in your car by our expert mechanics.
Collision
Collisions can cause severe damage to your vehicle that significantly affects its safety and performance. If your car gets involved in an accident, you must ensure it undergoes an accurate assessment and expert repairs from a manufacturer-trained mechanic.
Taking your car to the Capital Volvo Cars Service Center is the best investment you can make for your vehicle. Our trained and Volvo-certified mechanics understand all the components of your car and have the best tools to repair the damages.
We perform minor and major car repairs. If you bring your car to our service facility, you can be assured you'll get your vehicle back as scheduled, in top shape, and running better than before.
What Sets Us Apart
Entrusting your vehicle to experts to ensure maximum safety and performance every time you drive your car is the best decision you can make as a driver. By investing in quality care, you will always have the confidence and the peace of mind you need when you're on the road, especially when faced with unfavorable road and weather conditions.
We're proud of our highly-trained mechanics who work on our customers' cars with thoroughness, compassion, and integrity. We have the best team with specialized training to ensure each vehicle is treated with quality care, from assessment and diagnosis to maintenance and repairs.
At the Capital Volvo Cars Service Center, every customer is unique and given the best customer experience they deserve every time they step inside our facilities.
Capital Volvo Cars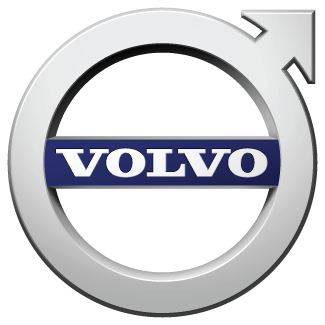 3963 W. Tennessee Street
Talahassee, FL 32304
833-356-2001
Service Hours
Monday 9:00 AM - 7:00 PM Tuesday 9:00 AM - 7:00 PM Wednesday 9:00 AM - 7:00 PM Thursday 9:00 AM - 7:00 PM Friday 9:00 AM - 7:00 PM Saturday 9:00 AM - 6:00 PM Sunday Closed